You probably surfed the web and wanted to download something and that blog and website and you see somehow they can lock the link so you can unlock it by share or like their Facebook page or twitter even Google + and you probably are wondering how they do that
So today we gonna teach you how to do that with WordPress in an easy and simple way
First of all you have to decide what you really want to put on your locker
The locker options come up with different features so you can choose what you really want
Generally, your options are requiring users to:
Share or like your post on social media
Sign up for your email list
Register as a user at your site
Pay a small fee
How to add a social locker to WordPress
If you're just concerned with adding a social locker to WordPress, OnePress Social Locker is a popular, free, and well-rated plugin for the job.
OnePress Social Locker
Author(s): OnePress
Current Version: 5.3.0
Last Updated: December 18, 2018
social-locker.zip86%Ratings378,735DownloadsWP 3.2+Requires
You can use it to require users to either share or subscribe to three different networks:
You can also get more features in the Pro version.
To use OnePress Social Locker, all you need to do is install and activate the free plugin from your WordPress dashboard.
Once it's activated, head to Social Locker → All Lockers and edit the locker you're interested in:
Sign-In Locker – requires users to follow you to gain access
Social Locker – requires users to share or like on a social network for access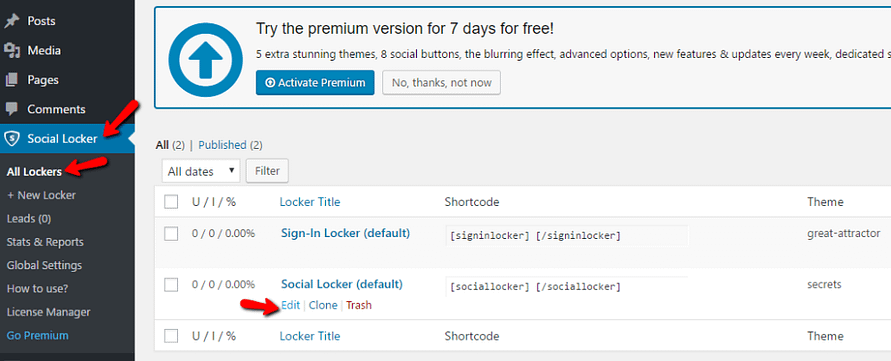 Then, you can configure the message and styling for your social locker. Below the configuration interface, you'll see a live preview: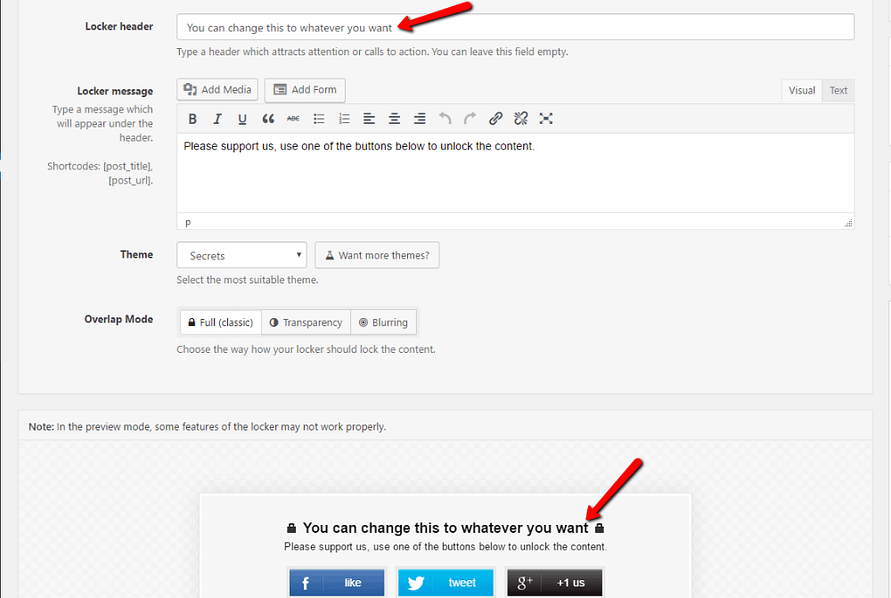 Once you're happy with how your locker looks, save your changes.
Now, to lock part of the content in your posts, you just need to use the new Social Locker button in the WordPress Editor: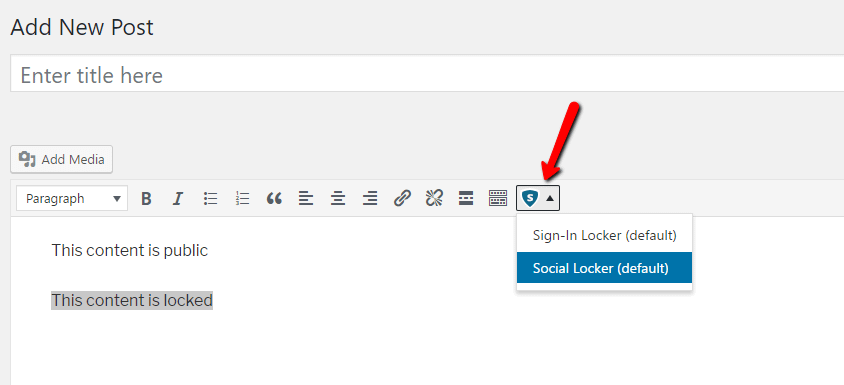 And your social locker is good to go!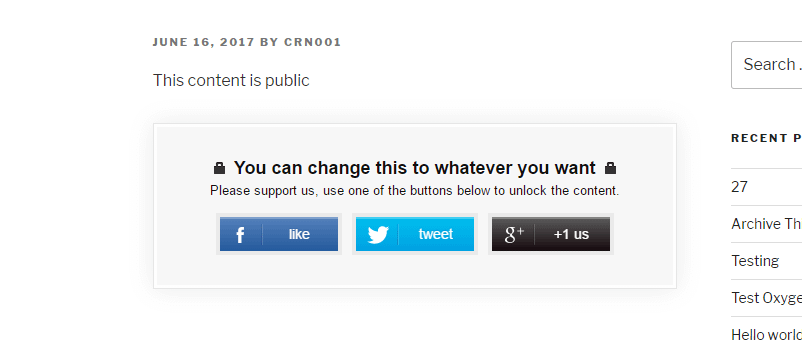 Its simple and easy!!! if you have like or post share it with your friend